World Health Organisation (WHO) statistics state that worldwide obesity has almost tripled since 1975; in 2016, over 650 million individuals were classed as obese.1 In 2016/2017 there were a total of 617,000 NHS admissions where obesity was recorded as either a primary or secondary diagnosis, an increase of 13% from the previous year.2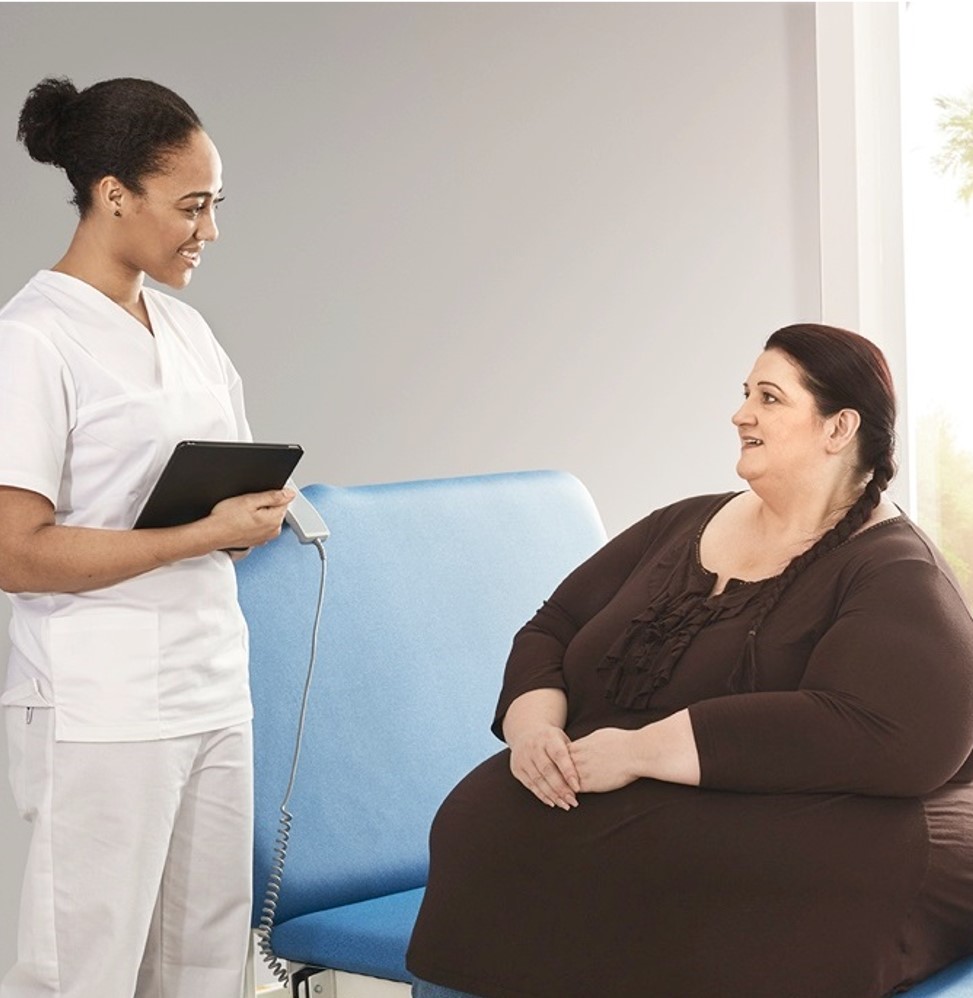 This increase is placing healthcare facilities under serious pressure, straining caregiving resources and driving up costs.3 Likewise, facilities are challenged to accommodate the needs of this patient demographic, particularly in terms of appropriate solutions, equipment, and caregiver training.3
Bariatric Solutions
Arjo offer a portfolio of bariatric solutions that equip the caregiver for the challenges of caring for plus size patients. These include:
Safe Patient Handling –

Delivering bariatric patient handling that is ergonomic, comfortable and optimises dignity.

VTE Prevention –

Reducing the risk of venous thromboembolism through clinically effective and non-invasive intermittent pneumatic compression (IPC).

Hygiene –

Enhancing the hygiene process for plus size patients.

Bed Frames –

Providing a secure and dignified environment for plus size patients up to 454kg (1000lb) in weight.

Support Surfaces and Microclimate Management –

Enhancing the care and protection of fragile skin with surfaces and microclimate management solutions, and specialised support surfaces for plus size patients with compromised skin integrity.
Pressure Injury Risk in Plus Size Patients
Due to fluid retention and poor circulation, plus size patients commonly suffer increased skin fragility, making them more vulnerable to pressure injury and skin tears.3 To mitigate this risk, the use of appropriate support surfaces are recommended.4
Alongside developing pressure injuries in the common areas (buttocks, sacrum and heels), pressure injuries in plus size patients may also occur in uncommon areas, refered to as atypical pressure injuries. These may be found below the pannus, at the neck, between the thighs and at the posterior of the legs. Pressure injuries developing between skin folds is an increased risk due to the pressure that the folds create upon each other.
Support Surfaces and Microclimate Management for Plus Size Patients
It is important that we deliver specific pressure injury prevention solutions for plus size patients. The solutions will address their specific risk areas, as well as providing dignified care for the patient. Due to increased perspiration, plus size patients are susceptible to the increased shear and friction that high moisture levels at the skin-surface interface can have. Therefore, these patients may be best suited to implementation of microclimate management solutions:
Arjo's pressure injury solutions for plus size patients include:
Pentalflex Bariatric –

The Pentaflex Bariatric provides a pressure redistributing foam mattress for users weighing up to 450kg (992lbs). Five zones of castellations are designed to offer pressure injury protection to the head, shoulders, torso, calves and heels, whilst individually cut cells contour to the body shape.

AtmosAir™ Plus –

The AtmosAir Plus™, in combination with the Citadel Plus Bariatric Care System, is a pressure redistribution surface that uses Self Adjusting Technology™ (SAT) to automatically adjust the mattress pressure in response to patient movement. AtmosAir™ Plus is non-powered, delivering uninterrupted therapy.

Skin IQ® 1000 – The Skin IQ® 1000 Microclimate Manager (MCM) provides healthcare facilities with a simple, effective solution for managing the skin microclimate of bariatric patients weighing up to 454kg (1000lbs). Powered by the innovative Negative Airflow Technology™ (NAT), the Skin IQ 1000 is a single patient use, water-resistant, vapour-permeable mattress cover that continually draws away excess moisture from the skin-surface interface and helps to control skin temperature.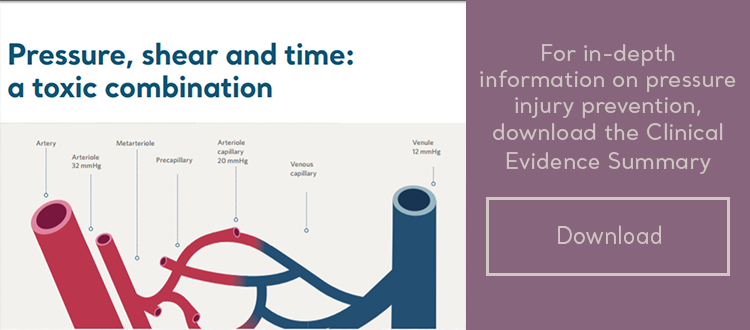 Please contact your local Arjo representative to find out which solution can be best tailored to your needs.
References:
World Health Organisation. (2018). Obesity and Overweight Fact Sheet. Accessed at: https://www.who.int/news-room/fact-sheets/detail/obesity-and-overweight

NHS Digital. (2018). Hospital Admissions Where Obesity is a Factor Increased by 18 Per Cent. Accessed at: https://digital.nhs.uk/news-and-events/latest-news/hospital-admissions-where-obesity-is-a-factor-increased-by-18-per-cent

Muir M, Archer-Heese G. (2009). Essentials of a Bariatric Patient Handling Program. OJIN: The Online Journal of Issues in Nursing. 14(1).